Cosmeceuticals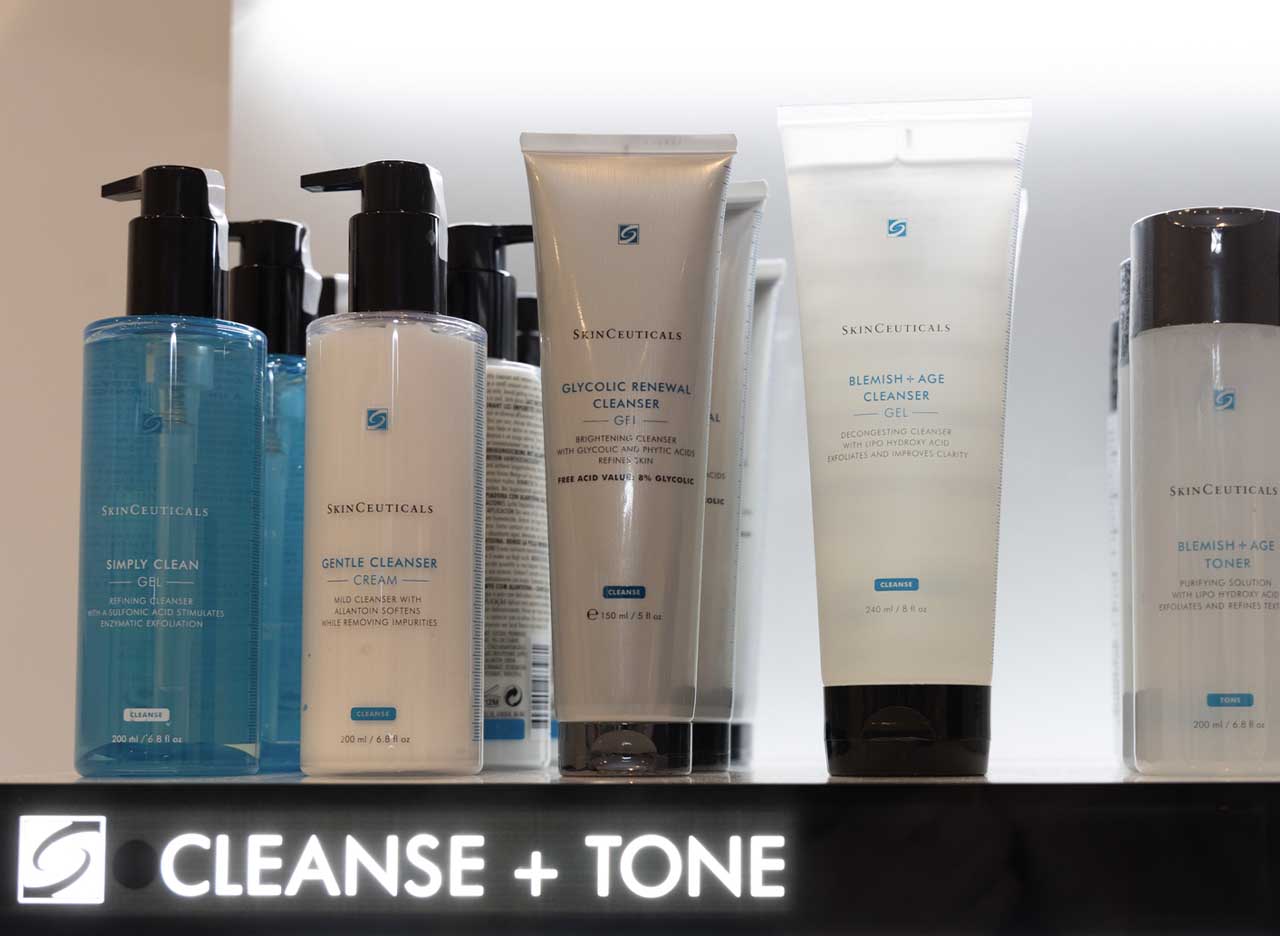 Real reviews
"Amazing pampering session, staff were all friendly and made you feel at ease. Morwenna my aesthetician was wonderful, the whole experience was lovely. I've already recommended it to a bunch of people."
Lizzie
Skincare
The best products in professional skin care
Skin Doctor Clinics are exclusive stockists of ZO Skin Health, SkinCeuticals and Heliocare. We are proud to stock the entire range of these brands, developed to medically and successfully treat a range of skin conditions.
ZO Skin Health delivers innovative skin care solutions to optimise skin health based on the latest skin therapy technologies designed to work deep within the skin to improve and correct skin concerns. Including, fine lines and wrinkles, Acne and Blemishes, pigmentation and sun damage, Anti redness therapy, oily and enlarged pores and dull skin.
The complete SkinCeuticals range is available at Skin Doctor, developed by dermatologists to prevent and protect from sun damage and harmful free radicals. They are also market leaders in Vitamin C technology advancing in a range of antioxidants and serums.
We also stock the Aestheticare range including the multi award winning range of Heliocare SPF and Retriderm's protein rich retinol serums. Aestheticare is a global network of dermatology companies and experts bringing the latest innovations in skincare. These products are designed to give ageing skin a help in hand, treating lines, wrinkles and blemishes and sun damage.
Please feel free to come in and test our products. We can answer any further questions and design a personal prescription for your skin.
Heliocare 360° is a leading range of evidenced-based sun protection products. The range provides daily protection against UVA and UVB rays, plus visible light and infrared-A. Heliocare 360° products protect skin at its surface and defend skin from within with clinically proven anti-oxidant, Fernblock, and DNA repair enzymes. Fernblock has powerful anti-oxidant activity which helps to protect the skin from within. This powerful combination of ingredients makes Heliocare 360° an essential part of every skincare regime. Heliocare products provide the best daily defence against sun damage and premature skin ageing, and gives skin the protection it needs following our in-clinic treatments. We understand that every client's skin is completely unique which is why we offer a range of formulations to suit every skin type – every one of our clients will find a product they'll love to use every day and deliver the best results
Read more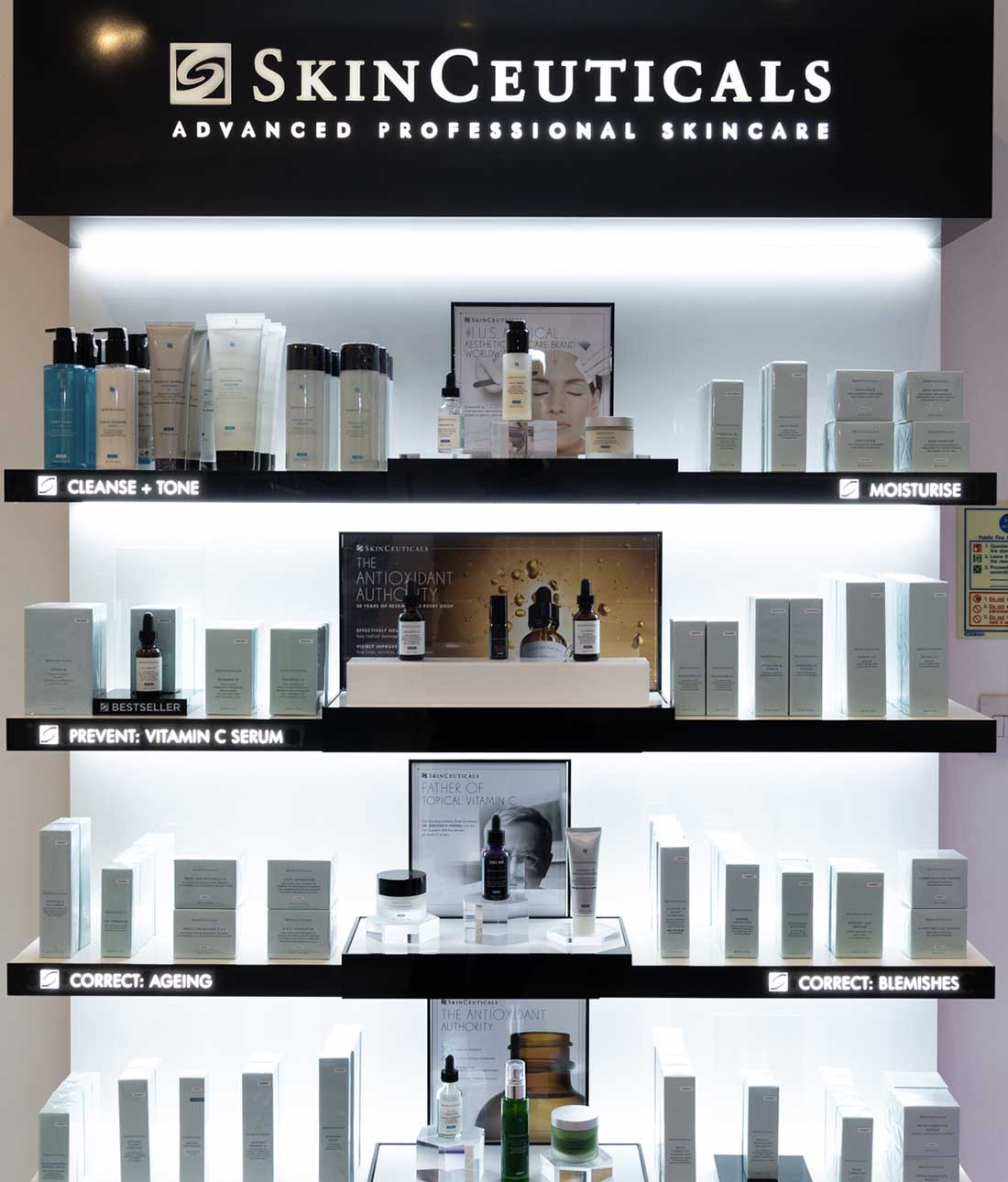 Skincare
Treated skin concerns:
Fine lines and wrinkles
Acne and blemishes
Pigmentation and sun damage
Anti redness therapy
Oily and enlarged pores
Dull skin.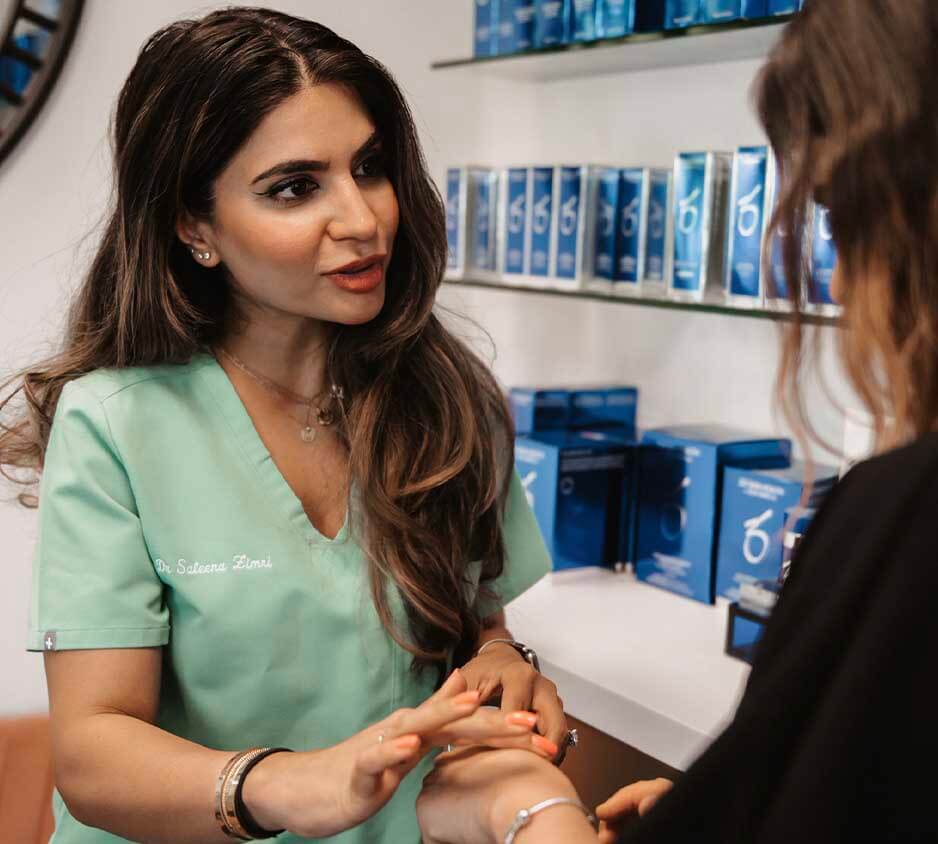 Get in touch
Book Your Appointment
Get in touch to book a free of charge initial consultation with the doctor to assess suitability and discuss treatment options.