Before & After gallery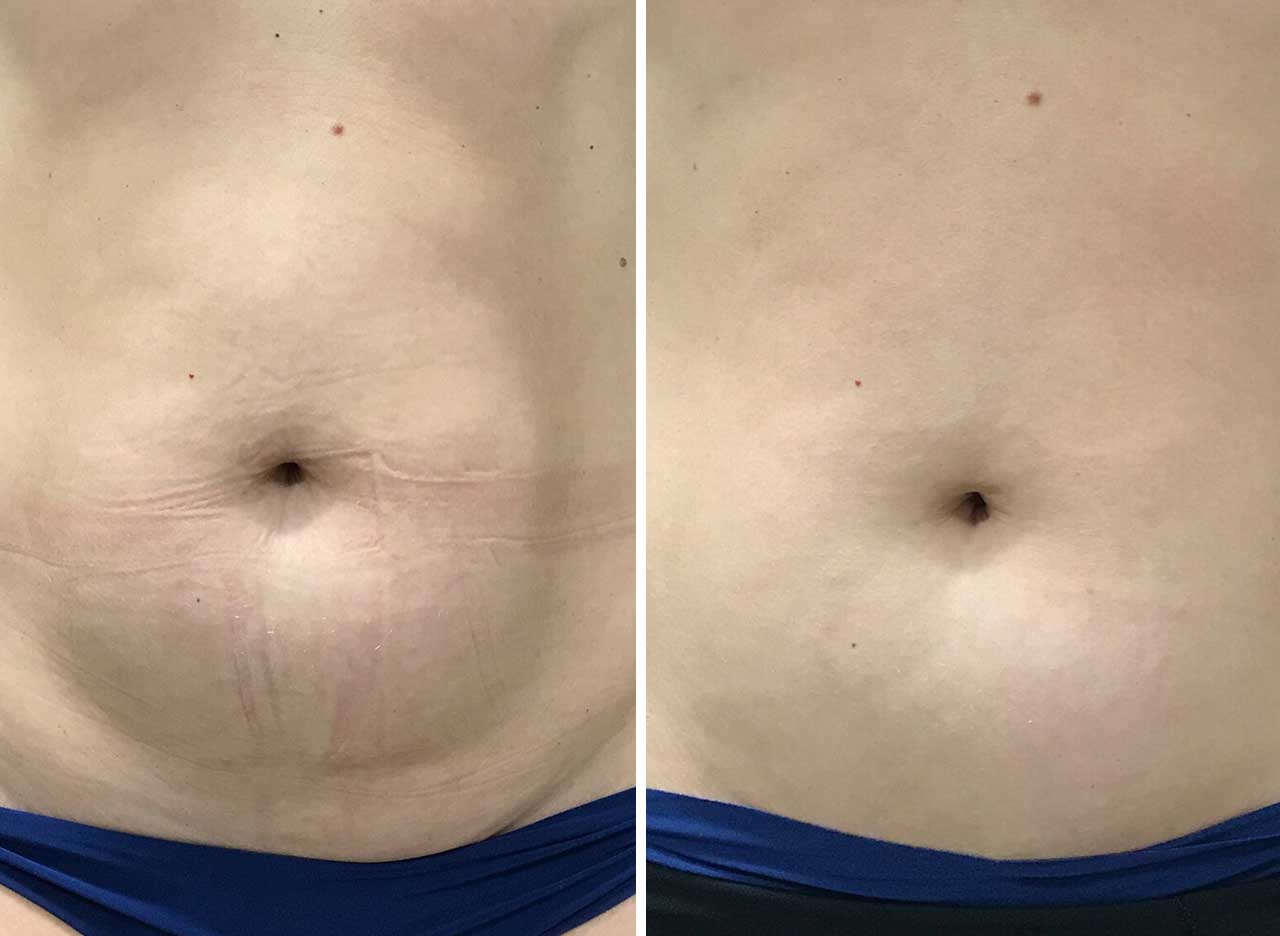 Real reviews
"After having a really bad experience at a well known clinic I was highly recommended Dr Saleena by friends. The treatment from start to finish was five star from the reception to the consultation and the treatment. It's such a welcoming clinic! There is no pressure put on you to go ahead with the treatments which I experienced at another clinic. Dr Saleena and Dr Amir have exceptional knowledge and care to their patients. Thank you for helping me I won't get anywhere else now!"
Kristy - Manchester
Radiofrequency Skin Tightening and Lifting
Radio Frequency – Lumenis Nuera, Body FX and Forma
Problems such as cellulite and loose skin can occur on the abdomen, flanks, buttocks, inner and outer thighs, upper arms, bra and back fat, and around the eyes, mouth, cheeks and neck. Radio Frequency is a non-invasive solution that treats all these areas successfully for a smoother-looking skin.
We use the Lumenis NuEraTight, a revolutionary, non-invasive skin smoothing platform, suitable for a wide range of body types and areas. Its state-of-the-art personalized deep heating technology enables to treat a wide range of conditions in tailored-made sessions – delivering natural looking, long-lasting results with a 'hot stone massage' feel.
In our York Clinic we use the Inmode Body FX and Forma systems. These are a non-invasive and completely painless radiofrequency skin tightening treatments. Providing optimal skin remodelling to improve the appearance of your skin, targeting the deeper skin layers using Aquire, Control, Extend (ACE) technology and ensuring maximum and consistent results.
How does this procedure work?
Radio frequency helps to concentrate the body's collagen fibres and encourages the quick regeneration of the collagen and elastin that we lose as we age. This results in a firmer, more youthful look.
The local heating causes an immediate contraction of collagen fibres and at the same time increases the metabolism of the fibroblasts thereby accelerating the production of new collagen and elastin fibres. The concentration of collagen fibres and the regeneration of the collagen and elastin deposits, tighten the skin layers creating a smoother, healthier and younger looking skin.
Please contact us if you have any questions about our Skin Tightening.
Full list of side effects, cautions and contraindications will be discussed at face to face consultation.
ReNu lift
Why not try our Skin Doctor bespoke treatment 'ReNu Lift' a combination of two powerful energy based devices, Nuera and ResurFX technology to lift, tighten and resurface the skin all in one session.
Price – from £425
Read more
Skin Tightening & Skin Lifting (BodyFX)
Treatment areas
Your questions answered FAQs
This non-invasive treatment delivers natural looking results that last longer and feels like a comfortable hot stone massage. After treatment it is normal to experience temporary slight swelling or redness. Some patients notice improvement after just one treatment. We usually advise a course of 6 sessions.
Radio Frequency treatments are suitable for most people. Treatment is not suitable if you are pregnant, have active infections or are heat sensitive.
Any cuts, piercings or tattoos must be avoided during treatment.
We will always consult you prior to treatment, we need to be aware if you have a metal implant, such as a pacemaker, or have recently had injectable fillers as this may impact if treatment can go ahead. The device is intended to provide heating for the purpose of elevating tissue temperature for selected medical conditions such as temporary relief of pain, muscle spasms, and increase in local circulation. The treatment is intended to provide a temporary reduction in the appearance of cellulite.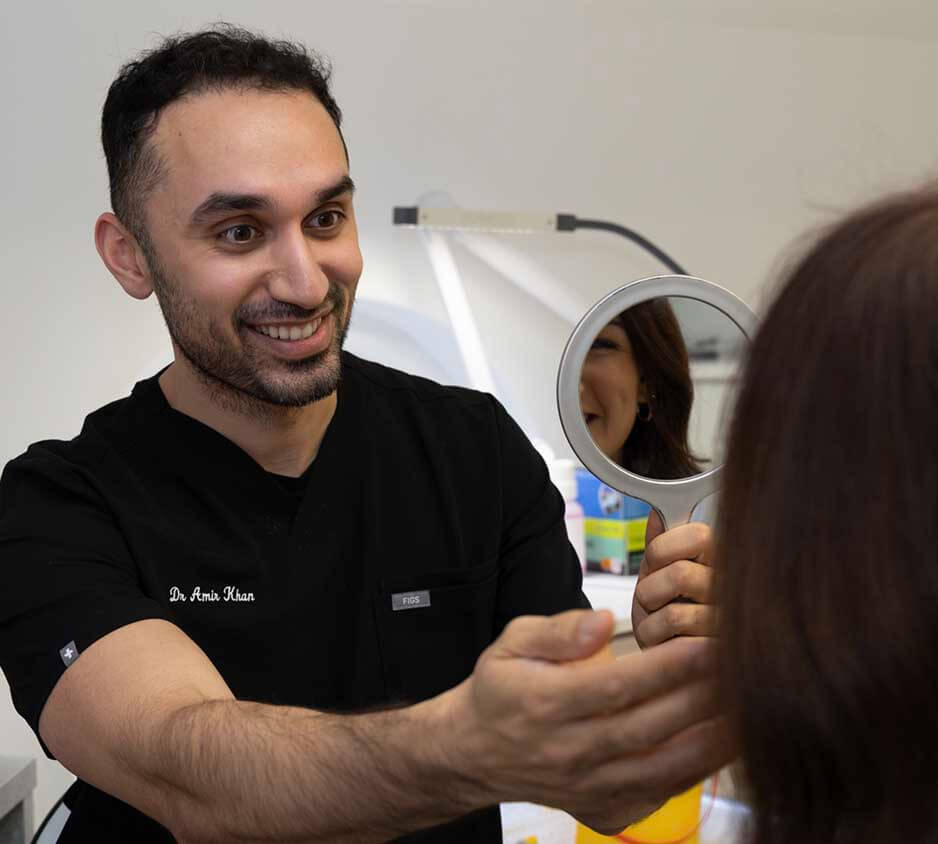 Get in touch
Book Your Appointment
Get in touch to book a free of charge initial consultation with the doctor to assess suitability and discuss treatment options.