Before & After gallery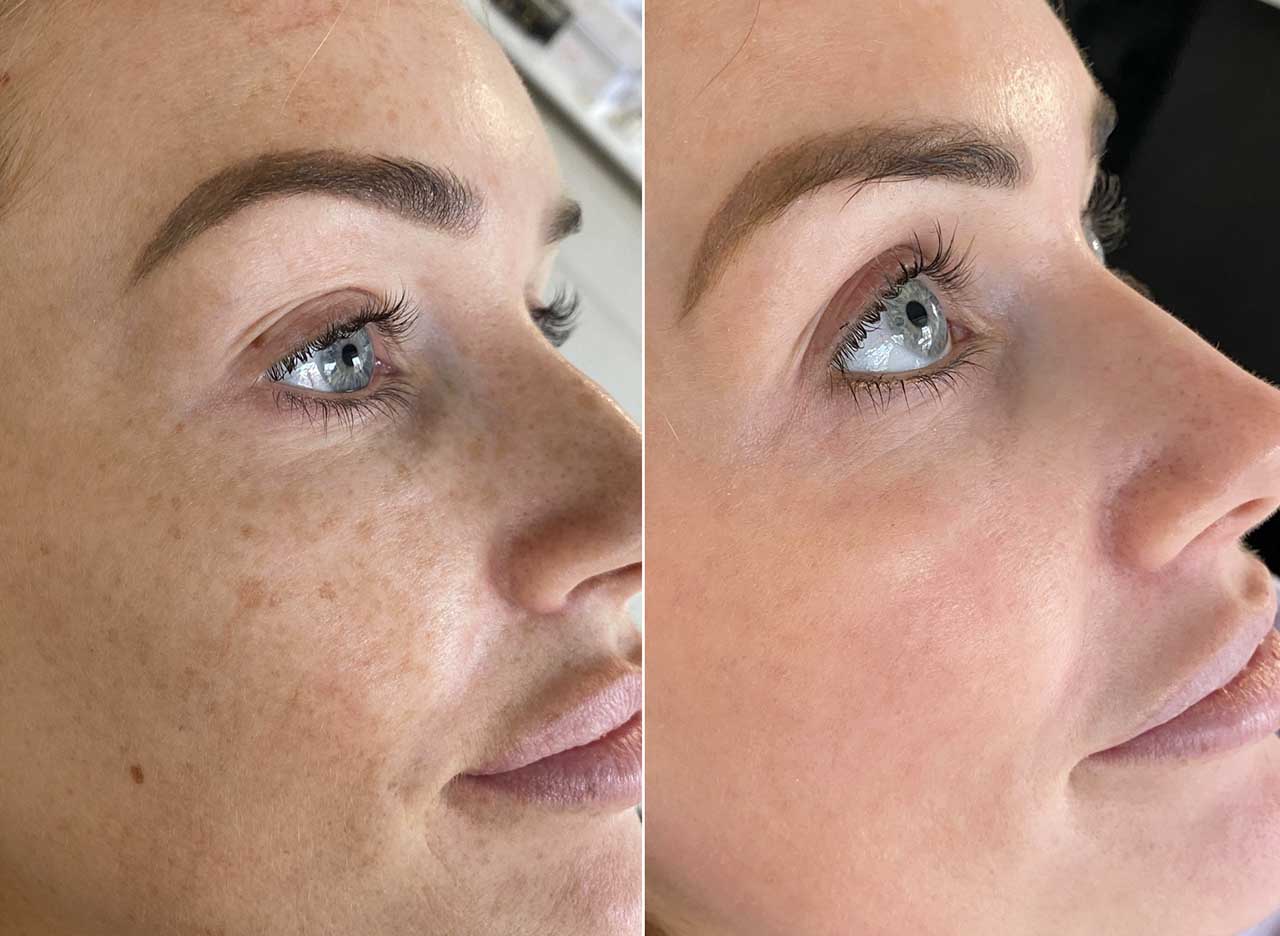 Chemical Peel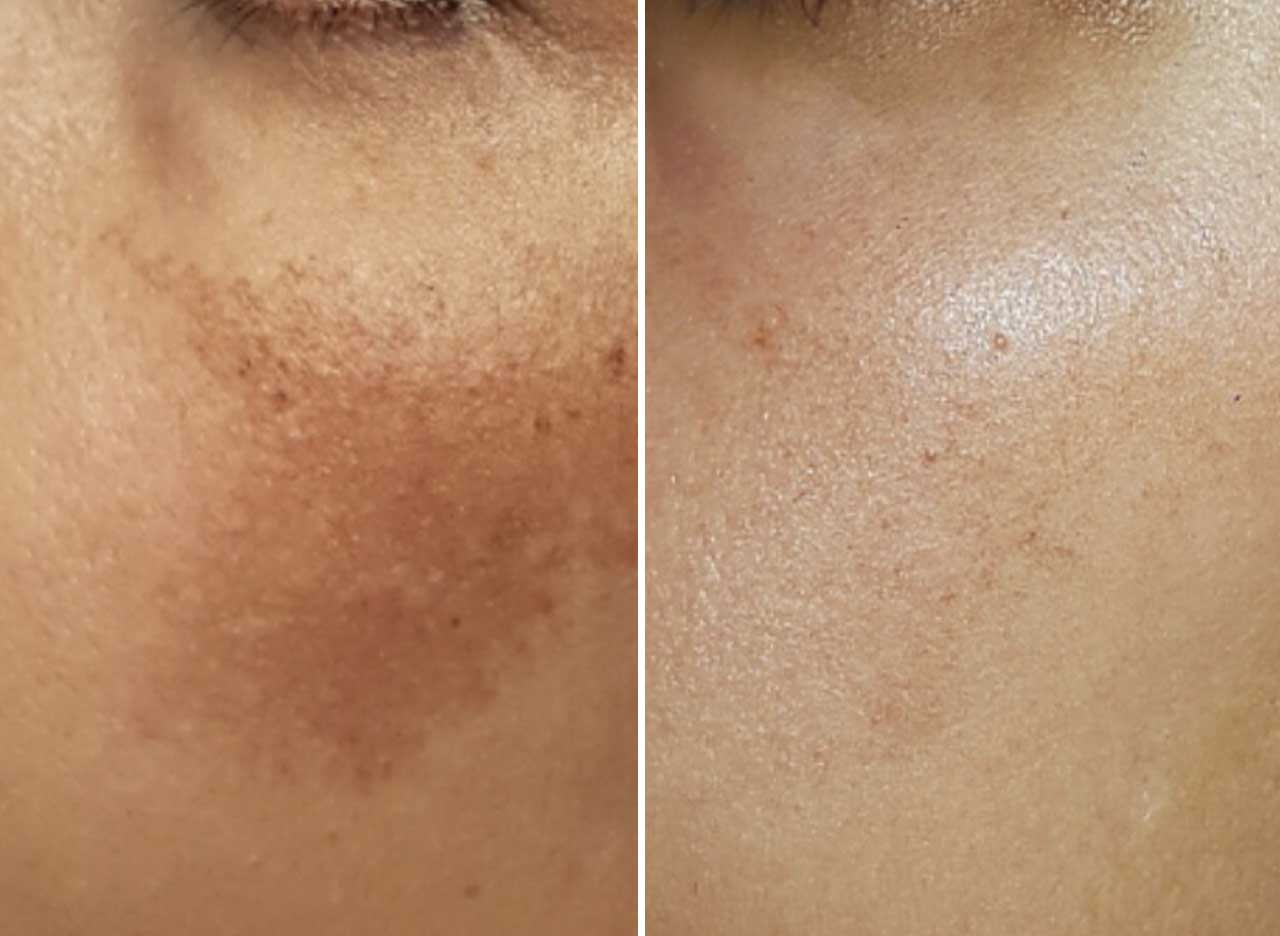 Chemical Peel
Real reviews
"I've had several skin treatments here over the past year and my experience has been nothing but positive. The staff are polite and discreet whilst my doctor, is professional, knowledgeable and friendly. The results of my treatment are remarkable and I would wholeheartedly recommend Skin Doctor Leeds to anyone."
Megan - Leeds
Chemical Peel
Chemical Peel
Our facial peel skin treatments help to exfoliate, tighten and improve the appearance by removing layers of skin.
A course of treatments can help to clear acne, acne scars, blemishes, pigmentation and sun damage. It is also effective on oily skin, stretchmarks and signs of ageing.
Peels range from superficial to deep, with deep penetrating more of the skin which removes more layers and typically used for more problematic skin.
A range of chemicals are used depending on the depth of the peel such as: Glycolic acid, trichlororoacetic acid (TCA), salicylic and lactic acid.
Skin Peels
Superficial Peels
ZO Peels
Ossential Stimulator Peel from £65
This treatment is a must for skin that feels rough, or looks dull. Using a combination of exfoliating ingredients to renew and revive the skin with no downtime.
Invisapeel Resurfacing Peel from £80
This is an intensive resurfacing peel, with no downtime and suitable for all skin types, including sensitive, weak skin. Provides gentle exfoliation that immediately revives dull looking skin, replenishes skin moisture and minimises the appearance of discoloration.
SkinCeuticals Gel Peel GL from £50
Gel peel GL comprises glycolic and lactic acids designed to exfoliate the surface cells and encourage hydration within the skin, revitalising the appearance of photodamaged skin.
SkinCeuticals Micropeel 20 from £70
Micropeel 20 solution contains 20% unbuffered, unnaturalised glycolic acid at a low pH to help improve the appearance of signs of photoaging, wrinkles & dullness.
SkinCeuticals Micropeel 30 from £80
Micropeel 20 solution contains 20% unbuffered, unnaturalised glycolic acid at a low pH to help improve the appearance of signs of photoaging, wrinkles & dullness and skin that has previously tolerated Micropeel 20 solution.
Pigment Balancing Peel from £90
Formulated with an exclusive blend of clinical-grade acids and maximised peel concentration. This peel will dramatically diminish the appearance of discoloration, while smoothing texture and minimising pores.
Deeper Peels
Obagi Blue Radiance Peel From from £90
The Obagi Radiance Peel is primarily composed of salicylic acid, which is used to exfoliate the skin. Ideal for acne, blemishes, uneven skin tone, anti-ageing and general cleansing and renewing of skin. Carried out in clinic by qualified professionals and can be used on the face, neck, chest and back. There is minimal downtime meaning you can get back to normal right away.
Zo 3 Step Peel from £360
The ZO 3 step peel is a highly effective medium strength peel which treats acne, hyperpigmentation, dull skin and large pores. Utilises a blend of exfoliants, 6% concentration of retinol, and multi-action agents to significantly improve skin health and treat many signs of skin ageing. Evens skin texture for softer, smoother, tighter looking skin.
Dermamelan from £860
A unique peel aimed at treating hyperpigmentation through tyrosinase inhibition and lightening of the skin. Suitable for all skin types. You must be assessed by our doctors first. Helps to treat hyper pigmentation from melasma, sun damage, pregnancy masks, chloasma, post inflammatory pigmentation. The mask is applied for 10-12 hours and washed off, after which the face peels. Included in the treatment package is aftercare products to use at home and follow up consultation with our doctor.
Read more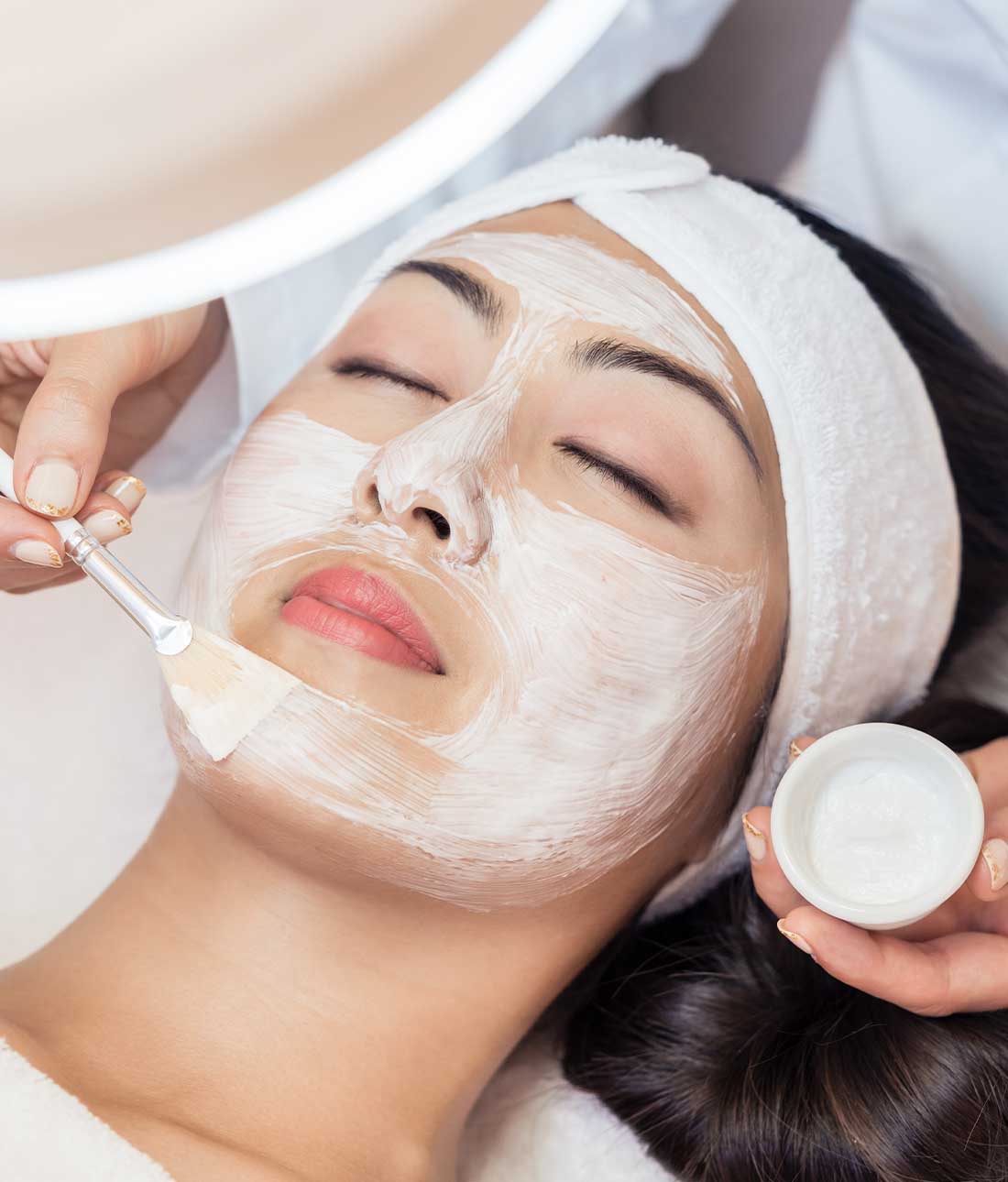 Chemical Peel
Treatment areas
Your questions answered FAQs
A peel is an exfoliation stimulated by a chemical solution. It is a safe and common practice. Dermaceutic has been working with dermatologists for several decades and has extensive experience in this area.
A peel in no way alters the shape of your face. It is an entirely natural and effective procedure performed by a professional. It is discreet, so those around you will find you radiant without knowing why!
A session generally lasts 15 minutes and is made up of several steps: cleansing of the area to be treated, application of the peel and finally, only in certain cases, neutralisation. For most peels, you need to do at least 4 sessions a few weeks apart.
A few hours after the session, a slight redness to a sunburn effect will appear, depending on the type of treatment you have received.
No, during the application of the peeling agent, you will feel tingling or a light feeling of heat, then everything will disappear in a few minutes or hours (with the speed depending on the strength of the peel).
Tell us if you are pregnant, have had any allergic reactions, or are undergoing any beauty (hair removal, tanning, microdermabrasion) or medical treatment. You must be sure to protect yourself from the sun for at least a month after treatment.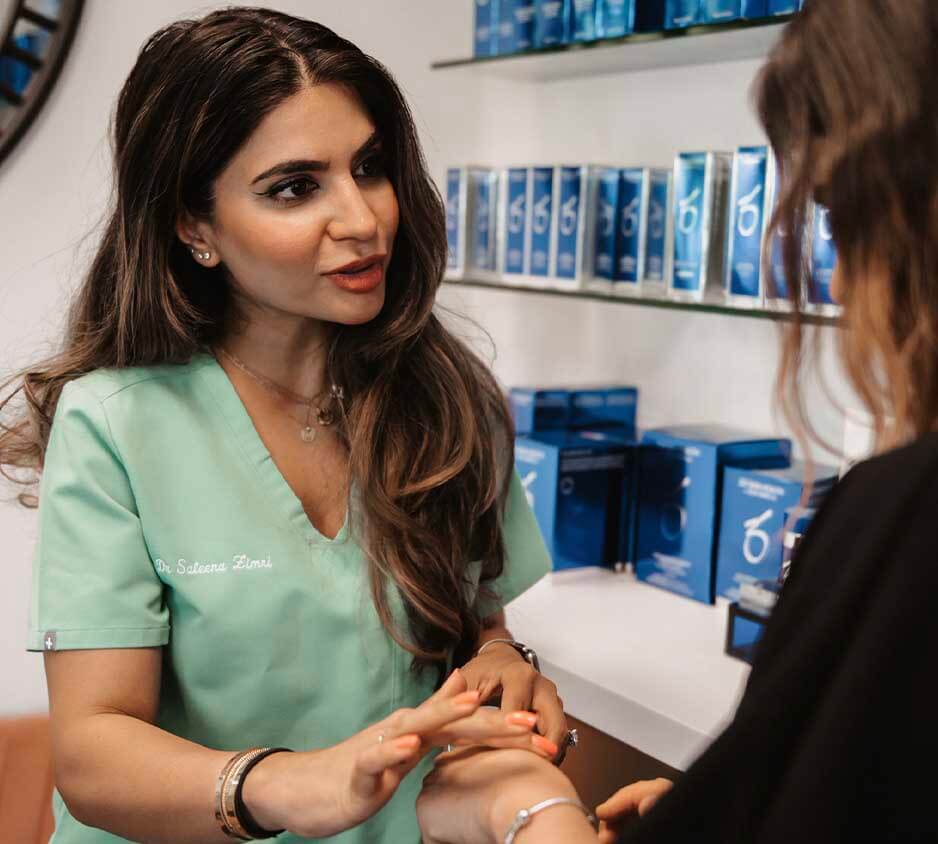 Get in touch
Book Your Appointment
Get in touch to book a free of charge initial consultation with the doctor to assess suitability and discuss treatment options.