Before & After gallery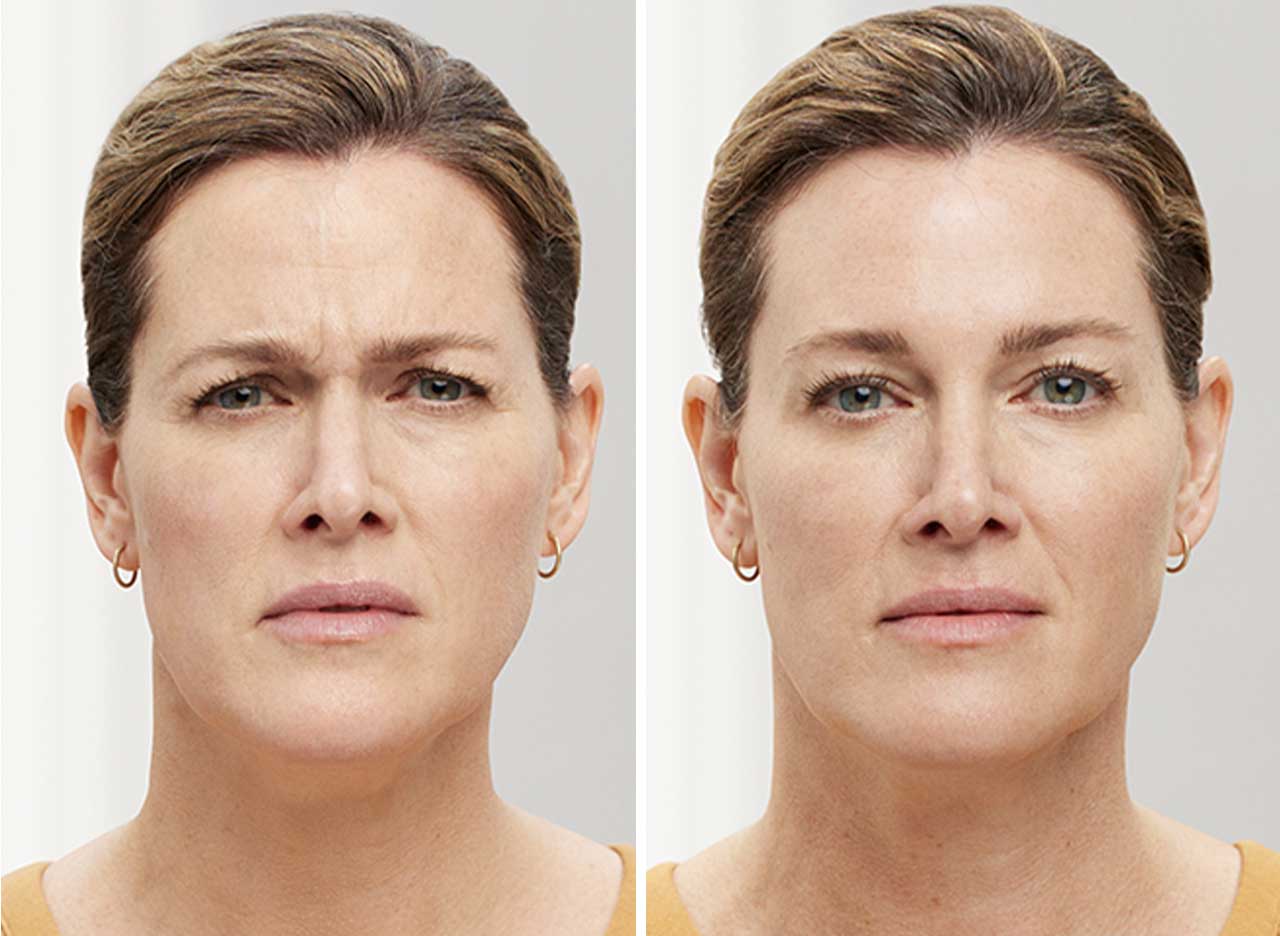 Frown lines, crow's feet & forehead lines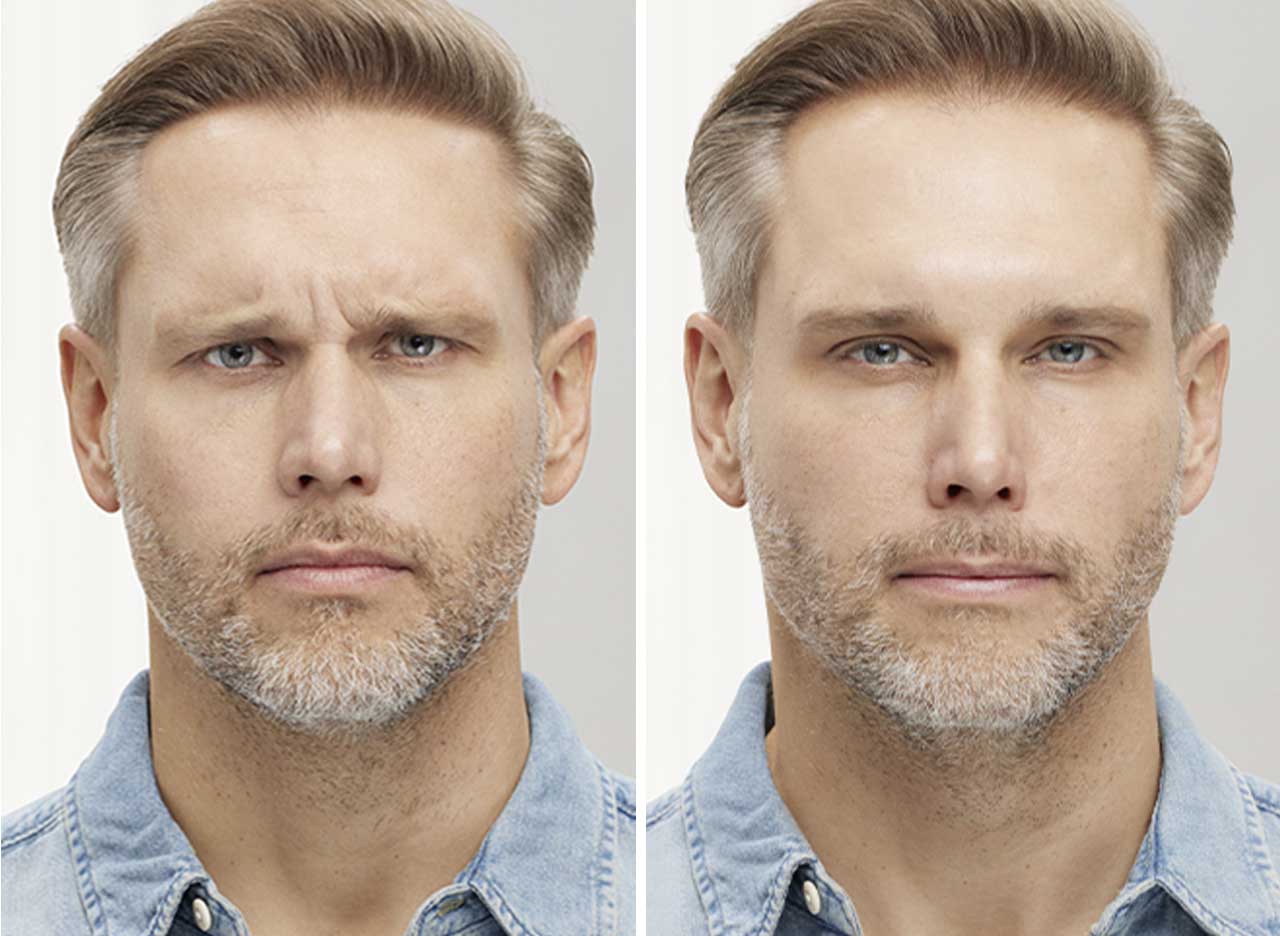 Frown lines, crow's feet & forehead lines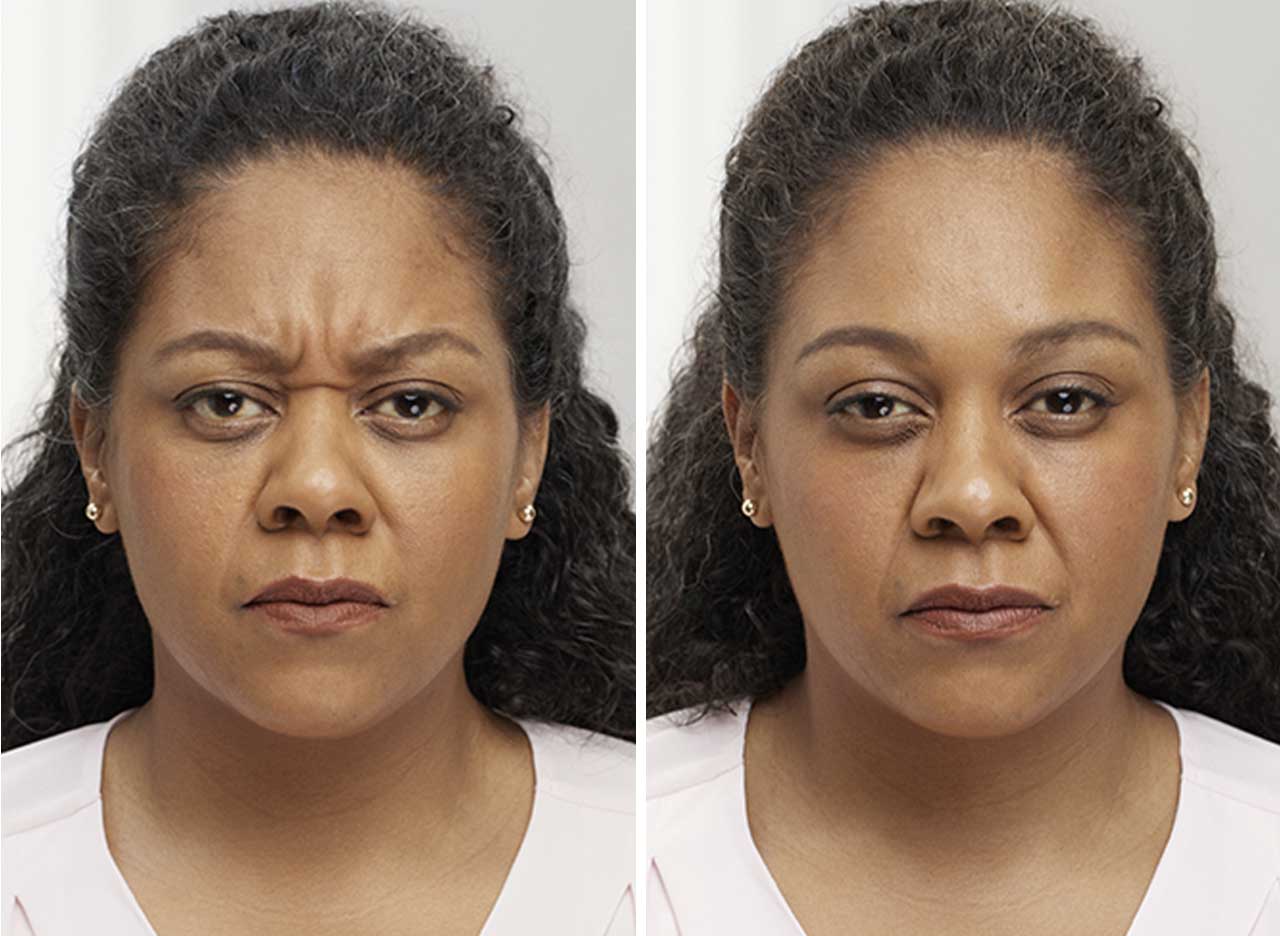 Frown lines, crow's feet & forehead lines
Real reviews
"I have been coming here since it opened 8 years ago and regularly have treatments here including facials, fillers and botox. The doctor has a great eye for what will look right for my face and I trust her completely. They are always up to date with new technology and techniques. I am never disappointed."
Josephine, Leeds
Anti-Wrinkle Injections (Botox)
What are Anti Wrinkle Injections?
Anti-Wrinkle Injections are used for anti-ageing treatments. Botulinum toxin is administered as an injection, commonly used in the upper part of the face to reduce the appearance of lines and wrinkles around the eyes and forehead. Anti-Wrinkle Injections can also be used to reduce excessive sweating from the armpits. (Please see our Hyperhidrosis page).
How do Anti Wrinkle Injections injections work?
The collagen in our skin eventually wears away as we age due to overactive muscle movements. The reduction in collagen can cause the skin to crease and produce undesirable effects such as crows feet, frown lines and lines on the forehead, which can be very ageing. Anti-Wrinkle Injections works by relaxing these muscles which causes the skin to relax as well. Lines and wrinkles are smoothed out or disappear altogether. Its effects only the muscles it is administered to therefore there will be no effects on other parts of the body.
Read more
Reduces appearance of lines and wrinkles
You can carry on as normal immediately after.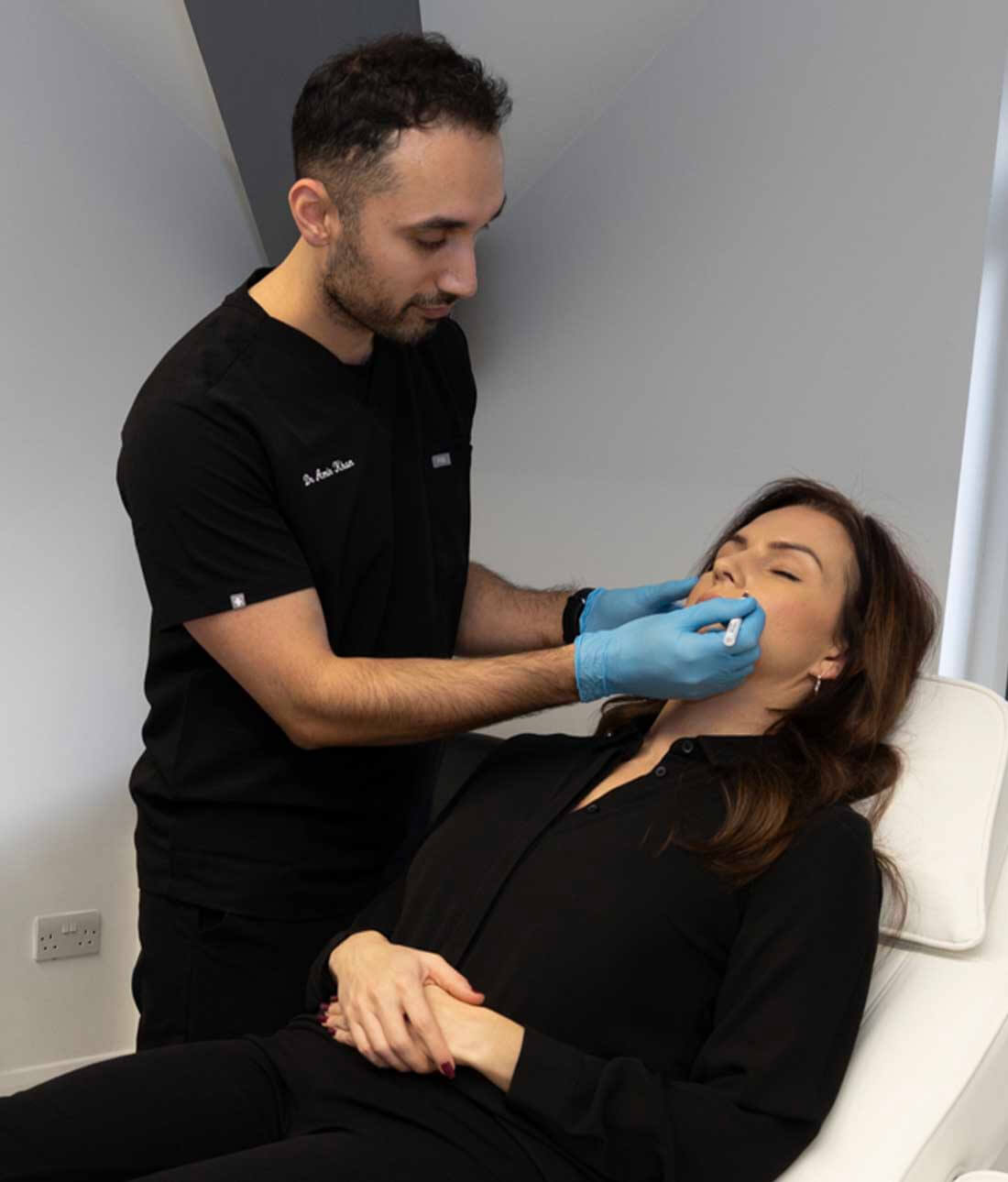 Anti-Wrinkle Injections (Botox)
Treatment areas
Frown lines – Relax lines on the forehead or between the eyebrows that are caused by frowning
Crow's feet – Reduce lines from the outer corner of the eyes
Top lip lines – Smooth lines on the upper lip
Facial slimming, chin – Reduce the appearance of an 'apple' chin, smooth chin lines and contour the chin for a more defined look
Glabellar lines – Smooth vertical lines between the eyebrows
Eyebrow lift – Relax the muscles that pull the brow line down
Bunny lines –  Smooth horizontal lines on the bridge of the nose
Marionette lines – Achieve a smoother smile by reducing the vertical lines around the mouth
Neck lines  – Remove 'banding' in the neck
Hyperhidrosis – Dramatically reduce sweating in the armpit
Your questions answered FAQs
Botulinum toxin is injected in very small doses in numerous areas, using a fine needle. There is usually very mild to moderate pain experienced which should subside very quickly. The wanted effects of treatment should appear within a few days to a week of treatment and can last for 3-5 months, therefore it is desirable to go for repeat treatments every 3-5 months to maintain the desired effects. Botulinum toxin injections treatment for excessive sweating can last for up to 9-12 months.
Post treatment there is no scarring and no recovery time therefore you can continue with your usual day-to-day activities as normal. Side effects in the rarest of occasions the protein may have effect on other muscles nearby and cause weakness of these muscles. However this is a very uncommon side-effect which is only temporary, lasting a few weeks at the most. It is possible there maybe very slight bruising at the site of injection, otherwise usually no visible signs at all.
Hundreds of thousands of people in the UK have been safely using botulinum toxin for more than 20 years. Facial muscle relaxants are highly refined, purified substances that are injected with a tiny needle into a specific facial muscle
Treatment takes as little as 10–15 minutes, requires no form of sedative or anaesthetic and you can carry on as normal immediately after. Results become visible about 8 days later and the effects last between three and four months.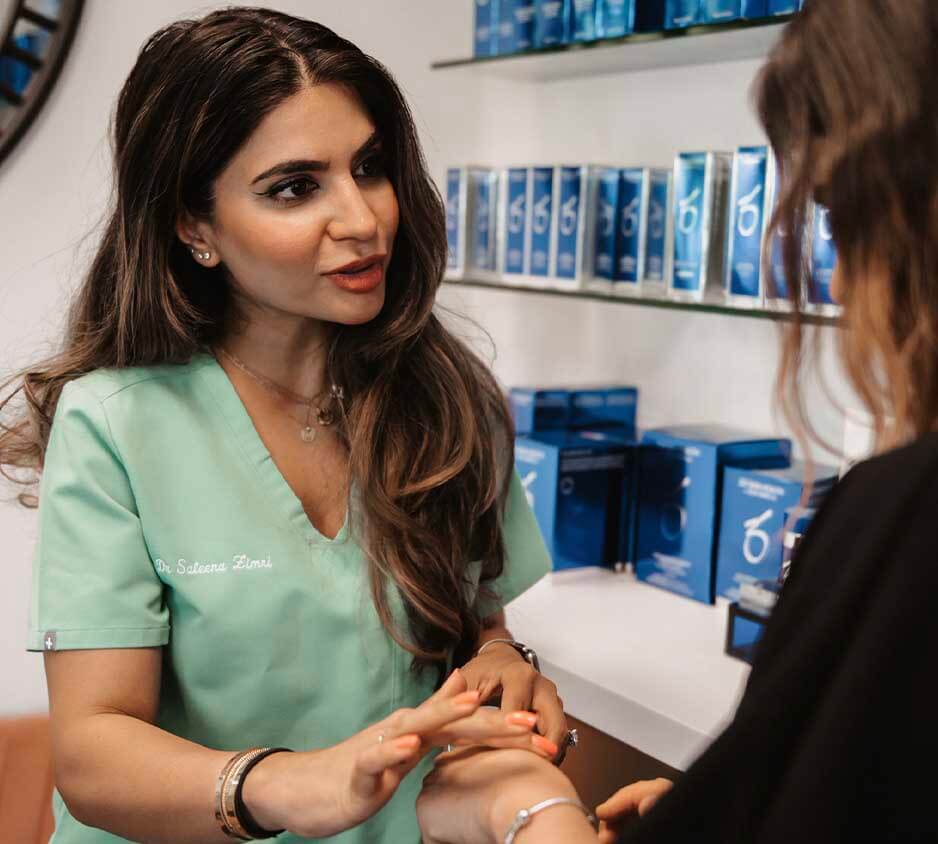 Get in touch
Book Your Appointment
Get in touch to book a free of charge initial consultation with the doctor to assess suitability and discuss treatment options.