Megan, Leeds

I've had several skin treatments here over the past year and my experience has been nothing but positive. The staff are polite and discreet whilst my doctor, is professional, knowledgeable and friendly. The results of my treatment are remarkable and I would wholeheartedly recommend Skin Doctor Leeds to anyone.

Thank you!
Rebecca, Leeds

I'm so happy with the results of the dermal fillers. I feel more confident in the way I look and so many people have complimented me. It's great. The medical team is fabulous, I couldn't ask for a better experience.
Ivy, Leeds

Had teosyal redensity for tear troughs. Very satisfied and natural! Will go there again. Recommend!
Clarissa

Exceptional facial specific to my skin type. Great service and beauty room available so would highly recommend.
Lizzie

Amazing pampering session, staff were all friendly and made you feel at ease. Morwenna my esthetician was wonderful, the whole experience was lovely. I've already recommended it to a bunch of people.
Shaun, York

I get microbotox here and the results are the best I've ever had!
Yvonne, Sheffield

I've been coming to the York clinic regularly for dark circles under my eyes. I've had filler and laser treatments with fantastic results.
Sally, Selby

Had some laser treatments for sun spots and pigmentation. 1 treatment and all gone! Couldn't ask for better.
Serena, Bradford

Been having full body laser here with amazing results. My sisters and mum come here now for the same thing.
Tasha, Wakefield

Started with laser hair removal here and slowly started getting anti-ageing treatments too. My skin was analysed, skincare and treatments recommended. I have seen a huge improvement in the quality of my skin.
Josephine, Leeds

I have been coming here since it opened 8 years ago and regularly have treatments here including facials, fillers and botox. The doctor has a great eye for what will look right for my face and I trust her completely. They are always up to date with new technology and techniques. I am never disappointed.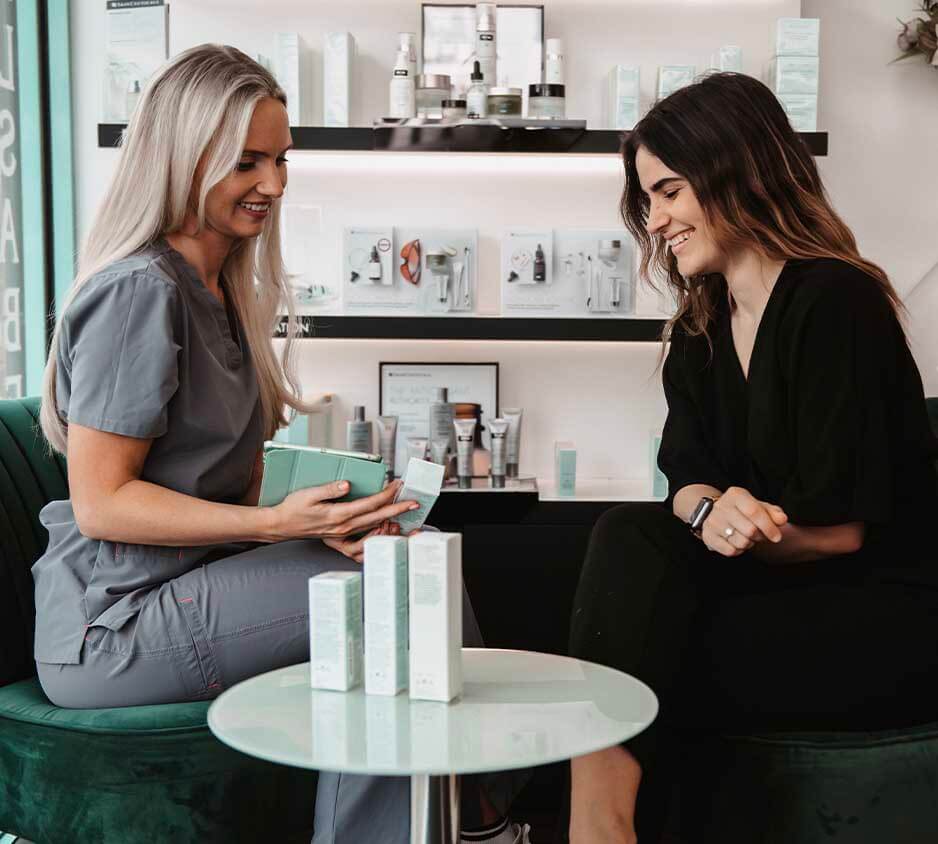 Get in touch
Book Your Appointment
Get in touch to book a free of charge initial consultation with the doctor to assess suitability and discuss treatment options.