Welcome to our October Newsletter
See below for our latest news and offers!
INTRODUCING
AMEELA
Polynucleotides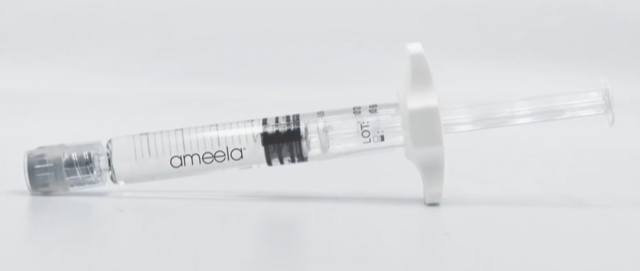 THE SECRET TO FIRM AND HYDRATED SKIN
Ameela® is an innovative injectable solution based on natural polymerized polynucleotides.
It is a highly moisturising gel that restores skin fumness and elasticity, and ensures healthy skin that is protected against cellular damage. A lift in skin structure is visible after just a few minutes.
The production of collagen gives a strong, specific lifting and revitalising effect that is suitable for all skin types. Injections of polynucleotides may be layered with hyaluronic acid-based fillers. Ameela® prolongs the activity of hyaluronic acid, lengthening its effects by around 40 percent.
Alternatively, Ameela® can also be combined with Morpheus8 treatments. Morpheus8 uses micro-pins to deliver radiofrequency within the skins surface. The device has the ability to reach different skin depths. This can be used to tighten, firm, boost collagen and remodel the skin.
Once we have passed over the skin once, we apply the polynucleotide infusion. This revolutionary ingredient is an remarkable skin booster designed to promote deep skin renewal and induce collagen production, providing long lasting rejeuvination. This is then immersed into the skin with a second pass of Morpheus8.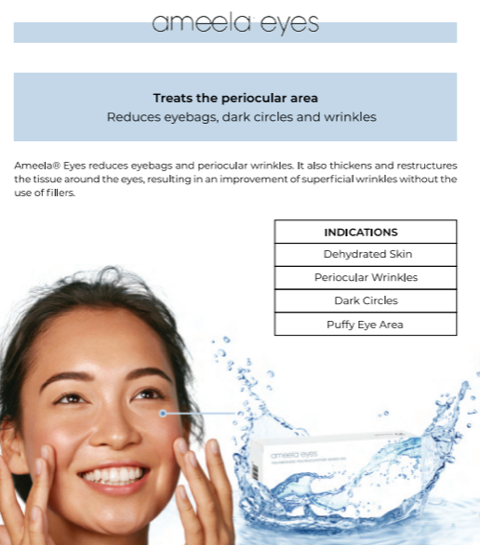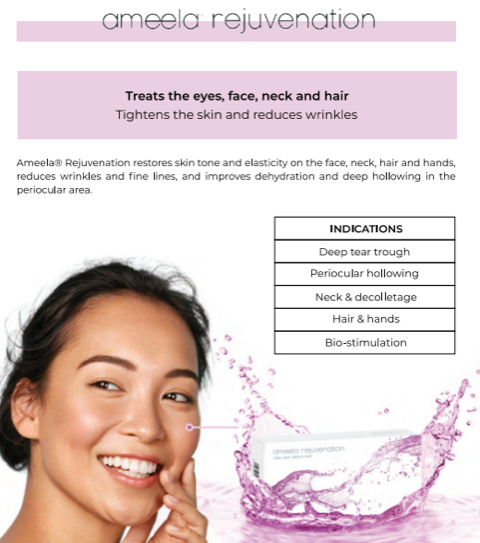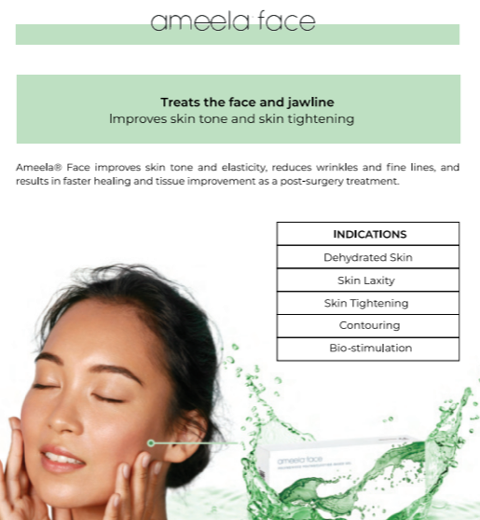 Learn how to take care of your skin as we transition from summer to winter with our Skin Practitioner, Jordan.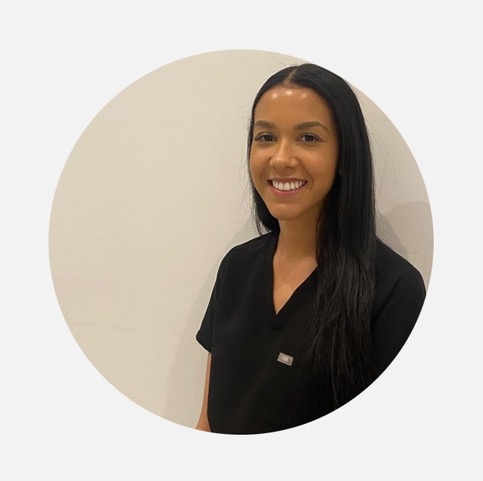 How to take care of your skin with the changing seasons
As the days get shorter, the weather gets colder and summer gives way to autumn, you may notice some changes in your skin's appearance. Similarly, to changing your wardrobe ready for the colder months ahead, its important to do the same with your skincare routine. The change in climate can cause havoc to your skin, but not to worry- we have created a list of our top tips to ensure you're glowing year-round!
In clinic Treatments
Lasers
If you spent a bit too much time in the sun this summer, or you're starting to see the first signs of sun damage then you may want to consider a laser treatment. We have various lasers that are effective at treating an array of skin concerns, from redness to pigmentation, acne scarring to fine lines and wrinkles and even hair removal! Lasers require time spent out of the sun, which is why this time of year is the perfect time to start your laser journey.
One our most popular treatments is Photofabulous. This is a combination of both Stellar M22 IPL and ResurFX. Stellar M22 IPL technology removes unwanted pigmentation and vascular lesions from the skin, while the ResurFX fractional laser stimulates the production of new collagen and elastin fibres in the deeper layers of the skin to improve both tone and texture.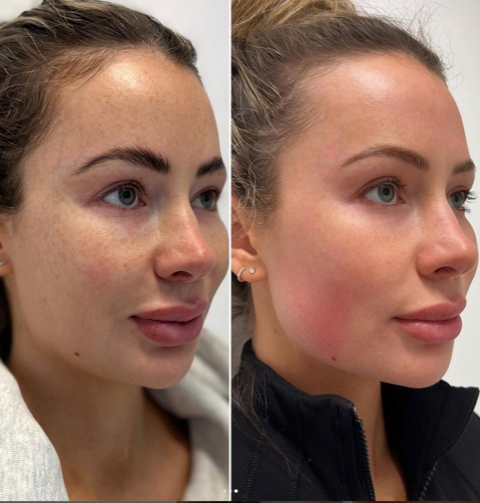 Olivia Attwood: Before and After 3 sessions of PhotoFabulous
Laser Hair Removal
Summer skin is made in the winter, and now is the perfect time to start your laser hair removal journey. The Lumenis SplendorX is the gold standard of hair removal.
Treatments are super quick, virtually pain free and suitable for all skin types.
Peels
Another great option for this time of year is chemical peels. Chemical peels are used as a form of exfoliation to address specific skincare concerns such as hyperpigmentation, acne and skin texture.
There are 3 forms of chemical peels that target different levels of exfoliation: superficial, medium depth and deep. Superficial peels such as Blue Radiance Peel is a great beginner peel. It has little downtime (a couple days of micro-flaking), requires no prep and is a quick and easy treatment to improve skin tone, texture and fight any acne breakouts.
Medium depth peels such as ZO 3 Step Peel are great at addressing more stubborn pigment, improving pore size and reducing fine lines and wrinkles. These peels require you to follow an at home protocol for 6 weeks beforehand to prep the skin, has around 5-7 days downtime (the upper layer of skin will shed) but the results are amazing!
We also have at-home options available such as ZO Enzymatic Peel andZO Radical Night Repair, great for those with sensitive skin. ZO Enzymatic peel uses enzymes found in papain and bromelain to gently remove dead skin cells and can be easily added into your existing skincare routine. ZO Radical Night Repair is a retinol-based peel that can be customised for a mild, medium or strong exfoliation.
Skincare
Constantly switching temperatures (central heating, cold outdoors, hot showers) disrupts the skin's moisture balance, resulting in drier and flakier skin. Choosing the correct hydrator can help to combat your skin from the harsh outdoors. Skinceuticals Triple Lipid Restore 2:4:2 is formulated with a maximized concentration of lipids: 2% pure ceramides, 4% natural cholesterol and 2% fatty acids to help restore skin's external barrier and support natural self-repair.
Alternatively, if you're prone to irritation that flares up in the cooler months, ZO Hydrating Crème is a great calming anti-inflammatory moisturiser that contains colloidal oatmeal to calm redness and soothe irritation.
SPF is a skincare staple that should be applied year-round, regardless of the weather. In the Autumn and Winter, UV rays are just as harmful and can penetrate through windows so it's vital to keep on applying your SPF every day.
Don't forget to give your lips some TLC! Nobody likes chapped, crusty lips and Teoxane 3D Lip is the perfect product to keep your pout plump and hydrated. This is no ordinary lip balm, as it contains microspheres of collagen and hyaluronic acid to provide instant moisture in a non-sticky formula.
As always, we recommend booking a free skin consultation where a practitioner can assess your skin and create a bespoke treatment plan depending on your individual concerns.
OFFER OF THE MONTH!
PURCHASE A COURSE OF MORPHEUS 8 RECEIVE
A FREE AMEELA BOOSTER WITH YOUR FIRST SESSION! (saving £150)
30%OFF ALL LASER HAIR REMOVAL COURSES!
Terms and conditions apply