Welcome to our September Newsletter!
See below for this months news and offers.
This month, our Skin Practitioner Lauren shares her knowledge on looking after your skin from the inside with the Advanced Nutrition Programme.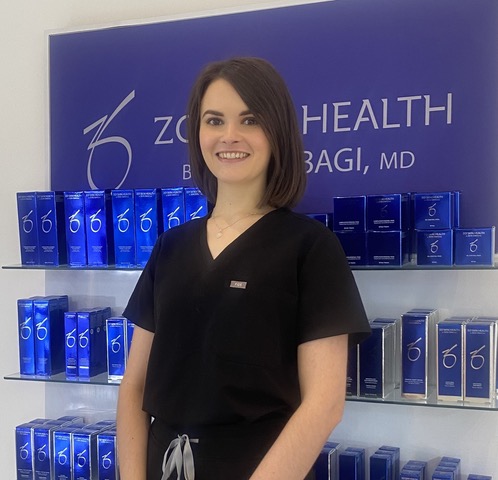 Why may supplementing be helpful to skin health?
Taking supplements is a great way to internally support skin health through targeting skin concerns that may be triggered by lifestyle and diet causing inflammation within the body. Supplements also boost the structure of our skin by adding in additional nutrients that our bodies either aren't getting enough of or struggle to keep hold of.
Why Advanced Nutrition Programme?
With so many supplements out there its hard to determine which ones will get you results, the problem with a lot of supplements is how many unnecessary ingredients can be added into them to bulk them out, most brands use radiation as a method to remove harmful moulds, toxins, bacteria and heavy metals, however this method often removes a lot of the beneficial nutrients too (ever wondered why you see no benefits from your supplements? This could be why). Advanced nutrition programme triple test every batch to prevent removal of nutrients, any harmful substances found result in the batch being eradicated. They have full traceability of every ingredient, and all ingredients are natural and classified as food grade. Our favourite thing about Advanced nutrition programme is that they formulate their supplements with the skin in mind and have clinical studies with proven results.
Why are multivitamins important?
Multivitamins contains a mix of beneficial nutrients as well as help with the absorption of other supplements, enhancing the overall result. Our Skin Vitality multivitamin contains 28 smart nutrients in a 1 a day capsule targeting energy, bones and muscles, cognitive performance, immunity, skin, hair and nail health.
What are the benefits of taking a probiotic?
We often notice our clients who experience inflammatory based skin conditions can have gut dysbiosis which is an imbalance of beneficial gut bacteria, this can present as IBS and food intolerances. The gut and skin are linked, if we have inflammation in our gut, it often shows in our skin as pigmentation, rosacea and acne to name a few. Our probiotics contain probiotics (live "good" bacteria) and postbiotics (beneficial by-products from the good bacteria) this helps support the gut flora, reduce bloating, support immunity and in turn balance the skin barrier which will lead to a reduction in inflammation otherwise known as inflammaging.
What are your top 5 skin supporting supplements and why?
Skin Vit C– A great option to internally support sun damaged skin, reverse the effects of damage from pollution and smoking as well as support rosacea skin by strengthening the vessels which become weakened due to constant flushing. It strengthens our collagen and elastin structures as well as brightens our skin.
Skin Vit A – Fantastic for normalising the function of our skin, this builds healthy skin cells, stimulates faster cell turnover (like when we were younger), plumps the top layer of our skin (our epidermis) stimulates collagen and elastin, balances oil production and the production of pigment. Our vitamin A supplement contains vitamin D which help with the absorption of vitamin A, allowing for real results.
Skin Omegas – My number one favourite. This is a must have for EVERYONE! Formulated with omega 3 and omega 6 to hydrate, smooth and enhance the protective barrier of the skin. Its anti-inflammatory and supports healthy hormone function making it ideal for those who are dehydrated, inflamed, sensitive or experience problematic skin with inflamed acne. If you want luminous skin, these are your new essentials.
Collagen Support – The majority of our clients are after age preventative treatments; we want to keep ourselves looking youthful. Roughly around the age of 30 our body stops making new collagen and the collagen we have starts to degrade. The treatments we provide such as Morpheus, Nuera, Resurfx to name a few all trigger our skin to create new collagen. Collagen Support supplements activate our skins own collagen with 5 ingredients as well as containing MSM which prevents collagen breakdown. We have 5 different types of collagen found everywhere in the body, many collagen supplements or drinks don't provide us with the correct type of collagen found in the skin which is type 1. Collagen Support has been specially designed to provide type 1 collagen for the skin, meaning we will get the results we want to see. These will help with scarring, stretch marks, textural issues, age prevention such as fine lines and wrinkles as well as allow for better skin healing after these advanced treatments.
Skin Accumax– This is one of the most successful supplements for treating acne and rosacea, there isn't any other supplement like it. It works to reduce sebum production, support natural shedding of dead skin cells, support skin immunity, reduces redness and inflammation, repairs scarring and detoxifies the liver allowing it to process correctly. When we experience acne or rosacea its an inflammatory condition and as well as treating our skin externally with skincare, we need to target the inflammation internally for long term results.
What supplements work best with targeted treatments?
If you are looking for decongesting, clearing and hydrating then Hydrafacials are a great option alongside Skin Accumax and Skin Clear Biome to help normalise the function of the skin and give you a long term glow.
If you are wanting to slow the signs of ageing or correct any current skin ageing, such as jowls and textural issues then opting for treatments such as Morpheus or Nuera alongside Collagen Support and Skin Omegas will boost the efficiency of the treatments and allow for faster skin healing.
If you are wanting to target sun damage, dull, sluggish skin or general pigmentation then Resurfx, IPL or Photofabulous alongside Skin Vit C and Skin Vit A are a great option to ensure maximum effects from the treatment as well as preventing further damage to the skin.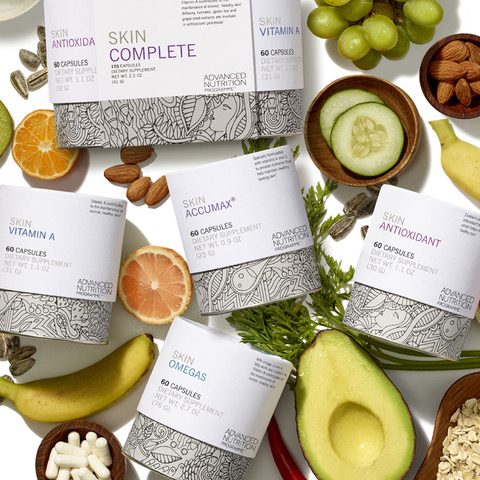 OFFER OF THE MONTH!
A free full size box of supplements when you purchase a course of treatment!
A course of 3 PhotoFabulous =
Receive a box  of either Vit C or Vit A
A course of 3 Morpheus8 =
Receive a box of either Skin Omegas or Collagen Support
A course of 6 HydraFacial =
Receive a box of either Skin Accumax or Skin Clear Biome
A course of 6 IPL =
Receive a box of Vit C or Skin Accumax
A course of 6 NuEra, Forma %26 BodyFX=
Receive a box of Collagen Support
*Recommendations on supplements can differ depending on consultation
*While stock lasts